Hurry over to Coupons.com and print your
Centrum coupons NOW before they are all gone!
These coupons will go fast, so don't delay! Here's the deal: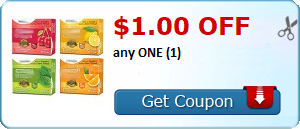 print now
Centrum MultiGummies Multivitamin/Multimineral Supplement 150 ct – $11.96
$5.00 off any Centrum MultiGummies Multivitamin printable [150-ct.] (**NEW PRINTABLE**)
Final price: Only $6.96 after MQ for almost half a year's supply!
~Happy Healthier You!
CLICK HERE TO FIND MORE WALMART DEALS!!!