Hurry over to Coupons.com and print your
coupons NOW before they are all gone!
These coupons will go fast, so don't delay! Here's the deal:
The current Publix Purple ad has Listerine Floss on Sale!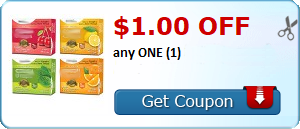 Listerine Floss – $2.59
$1/1 Listerine Ultraclean, Total Care or Naturals, Listerine PocketPaks, PocketMist or Listerine Floss, exp. 1/16/15 (Publix Purple H&B Flyer) [Ultraclean, Total Care or Naturals 1-L. to 1.5-L.; PocketPaks 72-ct.;  PocketMist 2-ct.; Floss 30-yd. to 55-yd. ]
$1/1 Listerine Floss or Flosser Product Printable
Final price: $.59 each after stacked Qs!
~Happy Printing & Saving!